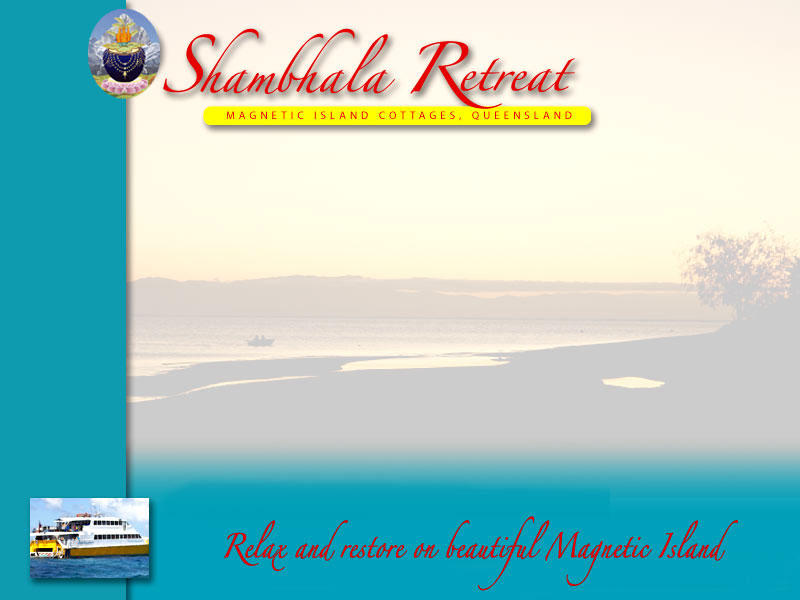 About Magnetic Island transport
Ferries - FREE SECURE CARAVAN AND CAR PARKING IS AVAILABLE at FANTASEA CRUISING MAGNETIC in Townsville. Passengers who bring their cars on Fantasea Cruising Magnetic (car and passenger barge) have a choice of staying in their cars or going up a steep flight of stairs to the passenger seating and cafe. There is no wheelchair access to the upstairs passengers facilities, but wheelchair passengers can remain on the deck. The barge service can be contacted on 07 4796 9300.
The fast jetcat passenger ferry is Sunferries. Please phone 07 4726 0800 or 1800 447 333 for information.
Buses - Magnetic Island Bus Service meets you at the ferry terminal. Generally if you ask them to take you to Shambhala (which used to be called Gembala) they will drop you off out the front. Our bus stop is located around the corner from Shambhala in Mango Parkway, but normally buses will stop in front of Shambhala if you flag them down. Two of the buses in the fleet have wheelchair access. Please contact Magnetic Island Bus Service to book these services on 07 4778 5130.
Airport Shuttle bus service runs Monday to Friday, phone or email to book 0478160036 shuttle.tsv@gmail.com
Taxis are also available on the island. There is one taxi available on the island with wheelchair access (138294)
Recreational vehicles - Tropical Topless Car Rentals, 4-wheel-drive vehicles, scooters and push bikes are all available for hire on the island.